Phuket's most accurate and best-loved MAP – English, Russian & Chinese
The highest quality, most accurate road map of Phuket has taken years to perfect − and updates are ongoing every issue. Quality mapping, quality design and quality production make THE Map of Phuket the perfect vehicle for your quality message, whether you're targeting the whole international community or want to focus exclusively on the growing Russian or Chinese markets.

Readership profile
Just about anyone who wants to find their way around Phuket – but mostly independent visitors with their own transport (rental cars/ motorbikes).
Circulation / print run
Issued bi-monthly, with 20,000 (English) and 10,000 (Russian & Chinese) circulated every month to 400+ selected outlets. Distribution is monitored continually to optimise circulation and readership.
For information on distribution, click here.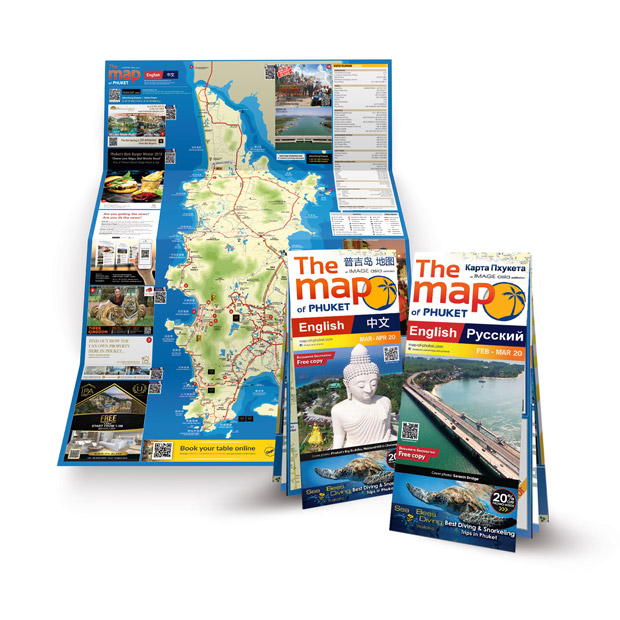 Specification
Total size: 700mm x 475mm (approx)
Folded size: 250mm x 100 mm (approx)
Paper: 90 gsm. glossy art paper
Website
www.map-of-phuket.com contains the whole Map of Phuket in English, Russian & Chinese in enough detail to use/print.
Advertising enquiries

Jason Beavan
t. +66 86 479 7471
e. [email protected] (Eng)
Kanokwan Rungseang (Meo)
t. +66 88 754 1371
e. [email protected] (Thai/Eng)